Our Reception class
Welcome to Dairy Meadow Primary School
General information
Thank you for thinking about our school!
We hope these pages will answer any questions that you may have and provide you and your child with information that will make starting in Reception a happy time. We want to provide a smooth transition between home and school.
We will always do our best to keep you informed on a regular basis and we welcome any other questions that you may have. We hope to establish a strong working partnership with you, and we recognise that parents are children's first and most important educators.
---
Our Ethos
We believe that Reception children learn best through play! The government outlines play as the most effective way that children develop, and in Dairy Meadow we follow the interests of the children and ensure we provide an exciting curriculum with a stimulating learning environment.
We have high expectations for all our pupils and all of our staff are well trained in early child development. We follow the Early Years Foundation Stage (EYFS), which is the statutory curriculum for all children aged 0-5.
We place great importance on teaching children to embrace and value the differences between ourselves and others. Dairy Meadow is proud to serve a diverse, multi-cultural and multi-faith community, and we enjoy celebrating and sharing our different experiences.
We strive to empower children to believe in themselves and we work with them to develop confidence, resilience and life skills. We teach them to take on age-appropriate responsibilities and take pride in their achievements.
By using the four E's during their time with us, we aim to provide children with some of the developmental tools they will need to enable them to flourish throughout life, not only their future accademic years but also on into adulthood and their future careers.
---
Meet the Teachers
Rose Class
Click on the pictures for more information
Mrs Uppal
Ms Keelson
---
Lily Class
Click on the pictures for more information
Miss Geddes
Mrs Lall
---
The School Day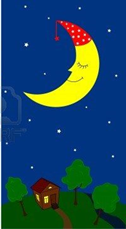 Before School
The normal school day starts at 8:55am and teachers open the classroom doors at 8:45am. Please ensure you arrive promptly so that we can begin our day smoothly! If you arrive after 9am for any reason please go to the main entrance where your child will be registered as late by a member of the office staff and taken to their classroom.
Before school, please wait in the Reception playground. The environment will be set up specifically for children to enjoy during the day, so please ensure that they wait to play until they are with a teacher.
If you need to collect your child early or take them out for an appointment you would also need to go to the main entrance area. Please inform the office staff and your child's class teacher ahead of time so that we can prepare for them to leave.
---
End of the Day
The school day ends at 3:15. Please line up in the playground and wait for the class teacher to call your child's name.
For your child's own safety, they will only be allowed home with people named on the emergency contact form, unless the school has been informed in advance of any alternative arrangements. If we are ever unsure, we will always contact you to double check before allowing your child to leave our care.
Should an emergency arise where parents are unable to collect their child please telephone the school immediately (020 8571 7925) and advise staff of the arrangements that have been made for the collection of your child.
---
The School Timetable
---
Contributions from Parents and Carers
At Dairy Meadow we love getting parents involved as much as possible!
These are some of the ways we will keep you updated on your child's progress.
Some of them will not begin until later in the term when the children have settled into their new routines.
Super Challenges
Every three weeks we will set your child a challenge that will help them reach the next stage of their learning. You will be invited into the classroom one morning so that we can share what their challenge is and how you can support their learning at home. If they practise this new learning every day at school, they will win a special prize!
Reading Morning
Once a week we will invite parents to read with their child in the classroom until 9:15am. This is not required but we love to see as many parents as possible joining us! This is also a good opportunity to speak to us about any concerns you may have.
Please remember that if there is anything you want to speak about, just ask! We are available before and after school, but may ask to arrange an appointment with you depending on the issue.
---
WOW Cards
We are aware that your child also does a lot of learning at home! We value your contributions and will be asking you to share some of their achievements throughout the year.Some examples could include:
If your child shows a new skill.
If they use something they have learnt in school at home, e.g. they hear all the sounds in a word or they count 10 objects successfully.
If they achieve in an activity that they do outside of school, e.g. swimming lessons •If they share or taken turns fairly without adult support.
If they create their own song or dance.
---
Our setting - The classrooms
Indoor classroom
---
Outdoor classroom
Other Activities
Each week, children will have ICT, PE, music and library sessions.
Music and PE are taught by specialist teachers.
The Reception Curriculum
Reception is part of the Early Years Foundation Stage and consequently has its own specific curriculum. Your child will finish their Foundation Stage when they leave Reception and move into Year 1. A new Foundation Stage Curriculum was introduced in September 2021 based on the recognition that children learn best through play and active learning: https://assets.publishing.service.gov.uk/government/uploads/system/uploads/attachment_data/file/974907/EYFS_framework_-_March_2021.pdf
The curriculum is divided into 3 prime areas and 4 specific areas of learning:
The 3 prime areas are:
Communication and Language
Physical Development
Personal Social Development
The 4 specific areas are:
Literacy
Mathematics
Understanding of the World
Expressive Arts and Designs
Each of the 7 areas of learning has its own set of Early Learning Goals which determine what most children are expected to achieve by the END of Reception class.
Children are assessed in the summer term to see if they have achieved these goals. At the end of the year we will provide you with a written report using the Foundation Stage Profile based on what we have seen and of what children can do.
---
Communication and Language
This area of learning involves:
Giving children the opportunities to speak and listen in a range of situations and to develop their confidence and skills in expressing themselves.
By the END of reception children should be able to:
Listen attentively and respond to what they hear with relevant questions, comments and actions.
Make comments about what they have heard and ask questions to clarify their understanding
Hold conversations when engaged in back-and-forth exchanges with others.
Participate in discussions, offering their own ideas, using recently introduced vocabulary.
Offer explanations for why things might happen, making use of recently introduced vocabulary from stories, non-fiction, rhymes and poems when appropriate.
Express their ideas and feelings about their experiences using full sentences, including use of past, present and future tenses and making use of conjunctions (e.g. 'and', 'because').
How can you help at home?
Talk with your child. Ask them questions and encourage them to speak about their interests.
Act out stories together for others in your family to watch.
Chat, talk, speak to, whisper, sing with your child.
Play 'I spy' when you are out.
Talk with your child when you are out and about.
---
Physical Development
This area of learning involves:
Providing opportunities for children to be active and interactive and to develop their co-ordination, control and movement, including using pencils for writing.
By the END of reception children should be able to:
Negotiate space and obstacles safely, with consideration for themselves and others.
Demonstrate strength, balance and coordination when playing.
Move energetically, such as running, jumping, dancing, hopping, skipping and climbing.
Hold a pencil effectively in preparation for fluent writing.
Use a range of small tools, including scissors, paint brushes and cutlery.
Begin to show accuracy and care when drawing.
How can you help at home?
Take a pot of water and a paintbrush outside so your child can 'paint' the pavement, fence or shed.
Develop your child's fine motor by encouraging them to do zips, buttons and poppers.
Feeling messy? Make some playdough! (Follow this link for a recipe: https://www.youtube.com/watch?v=oAIAm6BF0fs)
Play ball games.
Take a trip to the park.
Cutting up magazines/pictures.
Play with lots of construction toys to strengthen their fingers.
Encourage them to use a knife and fork by themselves.
---
Personal, Social and Emotional Development
This area of learning involves:
Supporting children to self-regulate their own emotions; form positive relationships with others; and manage their own self care including toileting and dressing.
By the END of Reception, children should be able to:
Show an understanding of their own feelings and those of others and begin to regulate their behaviour accordingly.
Set and work towards simple goals, being able to wait for what they want and control their immediate impulses when appropriate.
Give focused attention to what someone says, responding appropriately even when engaged in activity, and show an ability to follow instructions involving several ideas or actions.
Be confident to try new activities and show independence, resilience and perseverance in the face of challenge.
Explain the reasons for rules, know right from wrong and try to behave accordingly.
Manage their own basic hygiene and personal needs, including dressing, going to the toilet and understanding the importance of healthy food choices.
Work and play cooperatively and take turns with others.
Form positive attachments to adults and friendships with peers.
Show sensitivity to their own and to others' needs.
How can you help at home?
Play games to encourage sharing and turn taking.
Talk about how things make both you and your child feel.
Ensure your child is able to use the toilet.
Encourage your child to wash their hands after going to the toilet.
Allow them to put their coat on and do it up by themselves.
Encourage them to have a go at dressing themselves.
Take them to new places to encourage self-confidence.
---
Literacy
This area of learning involves:
Encouraging children to read and write, both through listening to others reading, and being encouraged to begin to read and write themselves.
By the END of reception children should be able to:
Demonstrate understanding of what has been read to them by retelling stories and narratives using their own words and recently introduced vocabulary. Anticipate key events in stories and use vocabulary from stories, rhymes and poems.
Read and understand simple sentences.
Use phonic knowledge to decode regular words and read them aloud accurately.
Read some common irregular words such as 'was' and 'you'. These are words that cannot be sounded out. We sometimes call them 'red words' or 'tricky words'.
Demonstrate understanding when talking with others about what they have read.
Use their phonic knowledge to write words in ways which match their spoken sounds. Write some irregular common words.
Write simple sentences which can be read by themselves and others. Some words are spelt correctly and others are phonetically plausible.
How can you help at home?
Share and talk about a range of reading materials, including stories, fact books and poems. Discuss the characters; what happens at the beginning, middle and end of the story; and predict what might happen next.
Allow children opportunities for 'real life' writing experiences e.g. shopping lists, birthday cards, post-it notes.
Celebrate all attempts at writing, even if it doesn't look like 'real' writing.
Spot writing in your environment – shops, sign posts etc.
Practise writing letters in different things – trace it in sand and paint, use chalk outside.
---
Mathematics
This area of learning involves providing children with opportunities to practise:
Providing children opportunities to practise their skills in counting numbers and calculating simple addition and subtraction problems.
By the END of reception children should be able to:
Add and take away numbers up to 10.
Automatically recall number bonds up to 5.
Solve problems, including doubling, halving and sharing.
Count beyond 20, recognizing the pattern of the counting system.
How can you help at home?
Play board games like snakes and ladders to practise counting.
Make a game out of sorting the socks after doing the washing.
Talk about the patterns you see.
Ask your child when you have a problem e.g. I only have 2 apples but there are 4 of us. What shall we do?
Sing number rhymes e.g. 1,2,3,4,5 once I caught a fish alive.
Spot numbers when you are out and about.
---
Understanding the World
This area of learning involves:
Guiding children to make sense of their physical world and their community through opportunities to explore, observe and find out about people, places and the environment.
By the END of reception children should be able to:
Talk about the lives of the people around them and their roles in society.
Know some similarities and differences between things in the past and now.
Describe their immediate environment using knowledge from observation, discussion, stories, non-fiction texts and maps.
Know some similarities and differences between different religious and cultural communities in this country.
Explain some similarities and differences between life in this country and life in other countries.
Explore the natural world around them, making observations and drawing pictures of animals and plants.
Know some similarities and differences between the natural world around them and contrasting environments.
Understand some important processes and changes in the natural world around them, including the seasons and changing states of matter.
How can you help at home?
Talk to your child about your family, culture, religion, where you live.
Encourage your child to ask questions and answer them as best you can.
Notice changes in the natural environment, such as autumn leaves falling or the first signs of spring, and talk about these changes.
---
Expressive Arts and Design 1
This area of learning involves:
Supporting children to experiment with media and materials, finding out about their properties and modifying and manipulating them. It includes exploring sounds, patterns, movement and different tools and techniques.
By the END of reception children should be able to:
Safely use and explore a variety of materials, tools and techniques, experimenting with colour, design, texture, form and function.
Share their creations, explaining the process they have used.
Make use of props and materials when role playing characters in narratives and stories.
How can you help at home?
Value your child's creations– talk about what they have done and listen to their ideas. Encourage them to talk about what they are going to make and what they need to make it before they begin. When they have finished, help them think of ways to improve their creations.
Do lots of painting and drawing with your child, they love to see you doing this as well.
Explore a range of different materials and tools, such as paint, glue, crayons, pencils, scissors and hole punches.
---
Expressive Arts and Design 2
This area of learning involves:
Supporting children to experiment with media and materials, finding out about their properties and modifying and manipulating them. It includes exploring sounds, patterns, movement and different tools and techniques.
By the END of reception children should be able to:
Invent, adapt and recount narratives and stories with peers and their teacher.
Sing a range of well-known nursery rhymes and songs.
Perform songs, rhymes, poems and stories with others, and try to move in time with music.
How can you help at home?
Encourage your child to role play; be prepared to be Mr, Miss or Mrs in a game of teachers. Or maybe you'll become a passenger on your child's train.
Make shakers using pots and dried pasta or lentils.
Keep your old clothes, shoes, hats, gloves to make an exciting box of dressing up clothes.
---
Characteristics of Effective Learning
The characteristics of effective learning are the ways in which children engage with other people and their environment. They underpin the learning and development across all areas and support children to become motivated learners.
There are 3 characteristics:
Playing and Exploring – Engagement
Finding out and exploring.
Acting out their own experiences (e.g. pretending to be mummy or daddy).
Being willing to 'have a go'.
Active Learning – Motivation
Being involved and concentrating.
Keeping trying if they encounter difficulties.
Enjoying their achievements.
Creating and Thinking Critically – Thinking
Having their own ideas.
Making links between ideas.
Choosing their own way to do things.
---
The Curriculum summary
The aim of Reception is to support and develop children's learning by building on their interests, abilities, ideas and experiences. The Reception year will be carefully planned to give the children the opportunity to experience a wide variety of stimulating activities through structured play situations so that learning will be fun.
The 3 prime areas are:
Communication and Language
Physical Development
Personal Social Development
The 4 specific areas are:
Literacy
Mathematics
Understanding of the World
Expressive Arts and Designs
---
How to Prepare for Reception
School Clothes
Children should arrive at school every day wearing their uniform, which can be found by clicking here.
P.E.
Children will have a P.E. lesson once a week. House colours will be indicated on the School Admission Form in your induction pack, and you can buy them a P.E. t-shirt the same colour.
The P.E. kit should be left on your child's peg at school, and it will be sent home every holiday to wash.
Spare Clothes
We would expect your child to be fully toilet trained when they start school unless there is a medical or developmental reason. Despite this, accidents do happen, particularly in the first few weeks of a new school when the environment is new to them. For this reason we ask that you provide a bag of spare clothes to stay at school, to be replaced whenever they are used. These clothes do not need to be part of the school uniform, and must include spare underwear and socks.We aim to teach children to become as independent as possible. To support us with this, we ask that you encourage your child to dress and undress independently. This means that when they start learning P.E. they will be able to change into their uniform without adult support.
We also ask that children do not wear shoes with laces to school.

Please remember:
All clothing and shoes must be clearly labelled with your child's name while at school so it can be returned if it becomes lost.
This includes the clothes that are worn during non-uniform days.
---
What else to bring to School
Wellies

In Reception we strongly believe in going outside, enjoying and exploring all types of weather! Please provide children with a pair of wellington boots that can be left at school, so that children can experience the rain and splash in puddles.
They will also be able to use these in our Mud Kitchen to protect their school shoes.
These can be any colour and have any decorations that you like!
Book Bag
Children should bring their book bag to school every day.
Please make sure this is checked and cleared out regularly.
The book bag is used for:
Bringing work that children have created at school.
As a way for us to communicate with you, for example by sending letters or permission forms home.
Children will begin taking home a reading book from school which will be changed weekly. We advise that you read this with your child every day and keep it in the book bag so that it does not get lost.
Soon children will receive phonics homework which will be put in their book bag and changed weekly.
Lunch and Snack Time
Please inform your child's class teacher of any dietary requirements (for example if they are vegetarian or vegan, or if they only eat halal meat), and whether they have any food allergies.

If your child has any allergies or medical conditions, please inform the school as soon as possible and we will create a care plan with you.
Lunch
Children have the option to eat a healthy and delicious lunch provided by Harrison's catering company. You can view the current menu by clicking here. There is a meat (non halal) and vegetarian option each day. On Tuesdays and Thursdays there is also a halal meat option. Harrisons are able to cater for particular dietary requirements and allergies.
You also have the option to provide a packed lunch for your child. Please ensure their lunch box is clearly labelled with your child's name.
We understand that lunch time can be an anxious time for children starting Reception. We recommend that you look at the menu before the school day so that children know what is going to be available to eat, as some of the food may look unfamiliar to them. Teachers will accompany them to the lunch hall to help them choose their food, and a familiar member of staff will stay with them throughout lunch time to support them with eating and look after them in the playground.
Snack
Fruit and water is provided in the classroom for children to access independently throughout the day.
We ask that parents do not give children snacks or drinks except for their packed lunch.
This includes water bottles, as water is provided in school and we encourage children to develop their motor control by practising pouring water from the jug.
---
Artwork
We would love it if your child could draw a picture of themselves and the people in their family.
Please bring these to school so that we can display them in your child's new classroom!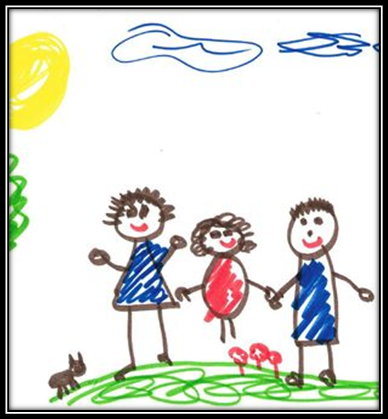 ---
Getting School Ready
Before beginning school, we would like you to help children practise some tasks at home.
If they come to school confident in these tasks it will make their transition much smoother.
Getting Dressed and Undressed

I can button and unbutton my shirt and use a zip.
I can put my own shoes and socks on.
I can change into my P.E. kit

Going to the Toilet

I can go to the toilet on my own, wipe myself properly and flush.
I can wash and dry my hands without any help.

Routines

I have practised putting on my uniform and getting ready to leave on time.
I have a good bedtime routine so I am not tired for school (no later than 7pm bedtime)

Self-Care

I know when to wash my hands.
I can wipe my nose.
I can ask for help if I don't feel well.

Eating

I can use a knife and fork.
I can open wrappers and food packaging.
School Ready Checklist
When I start Reception I will need…
A school uniform which is clearly labelled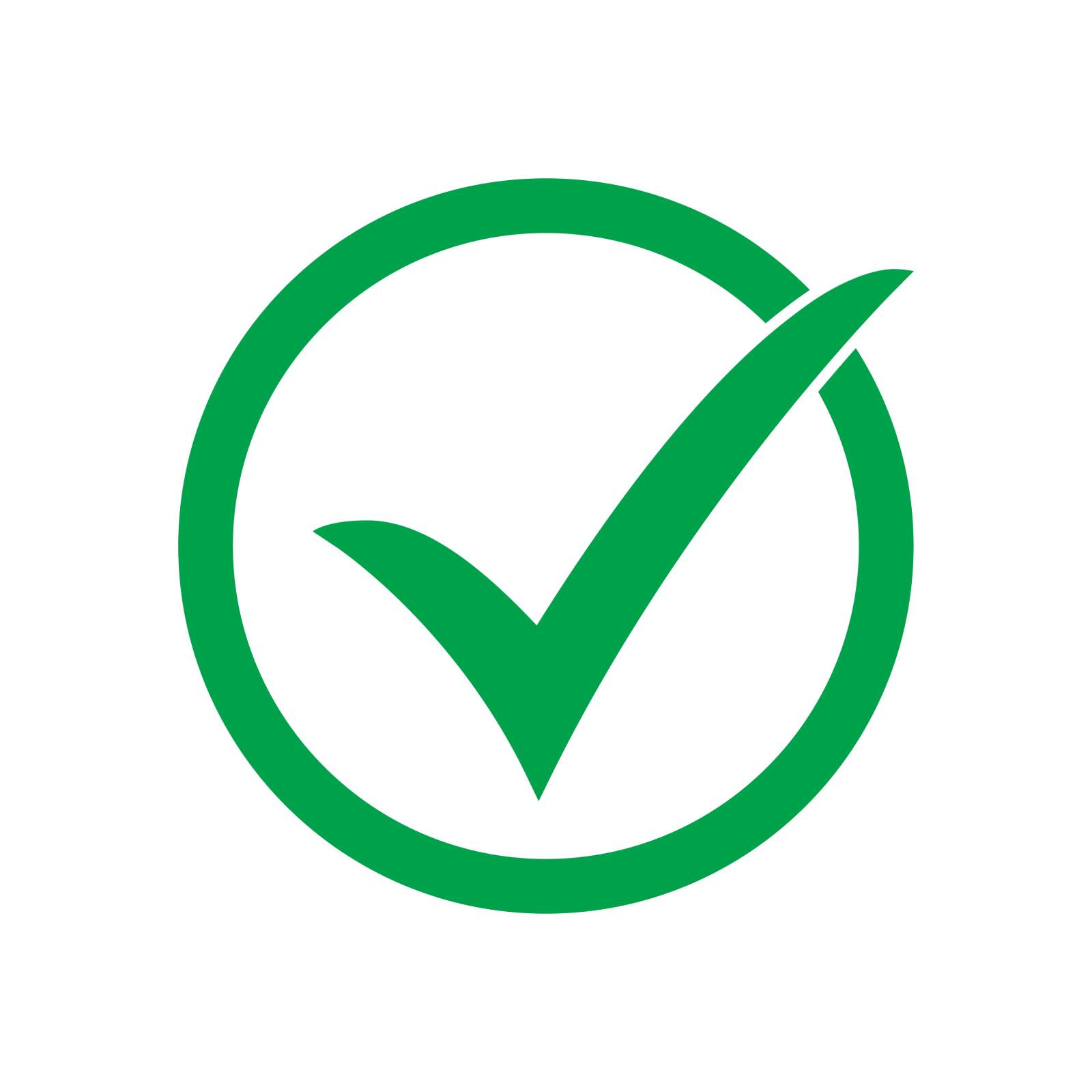 A practical coat with a hood to be brought to school each day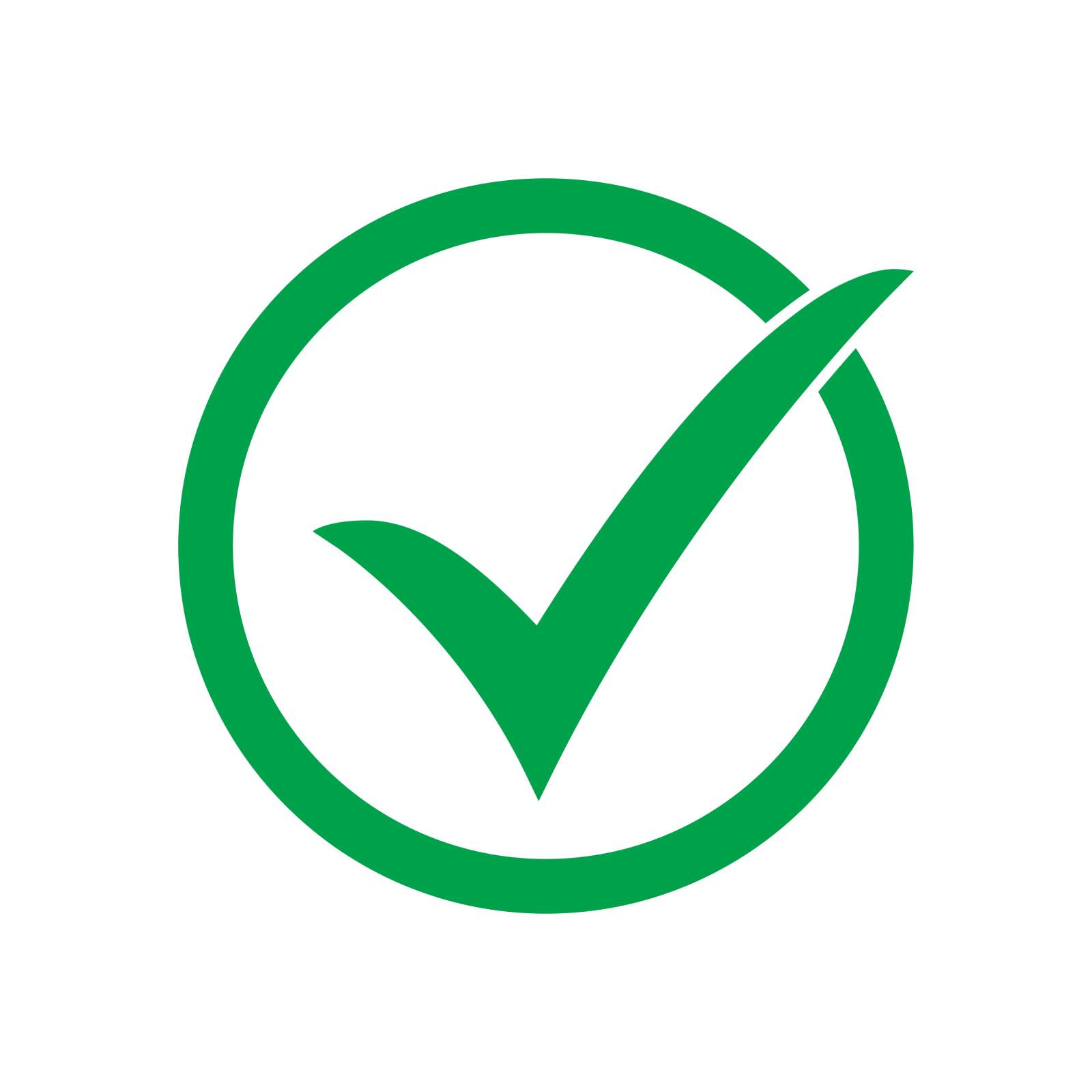 A Dairy Meadow book bag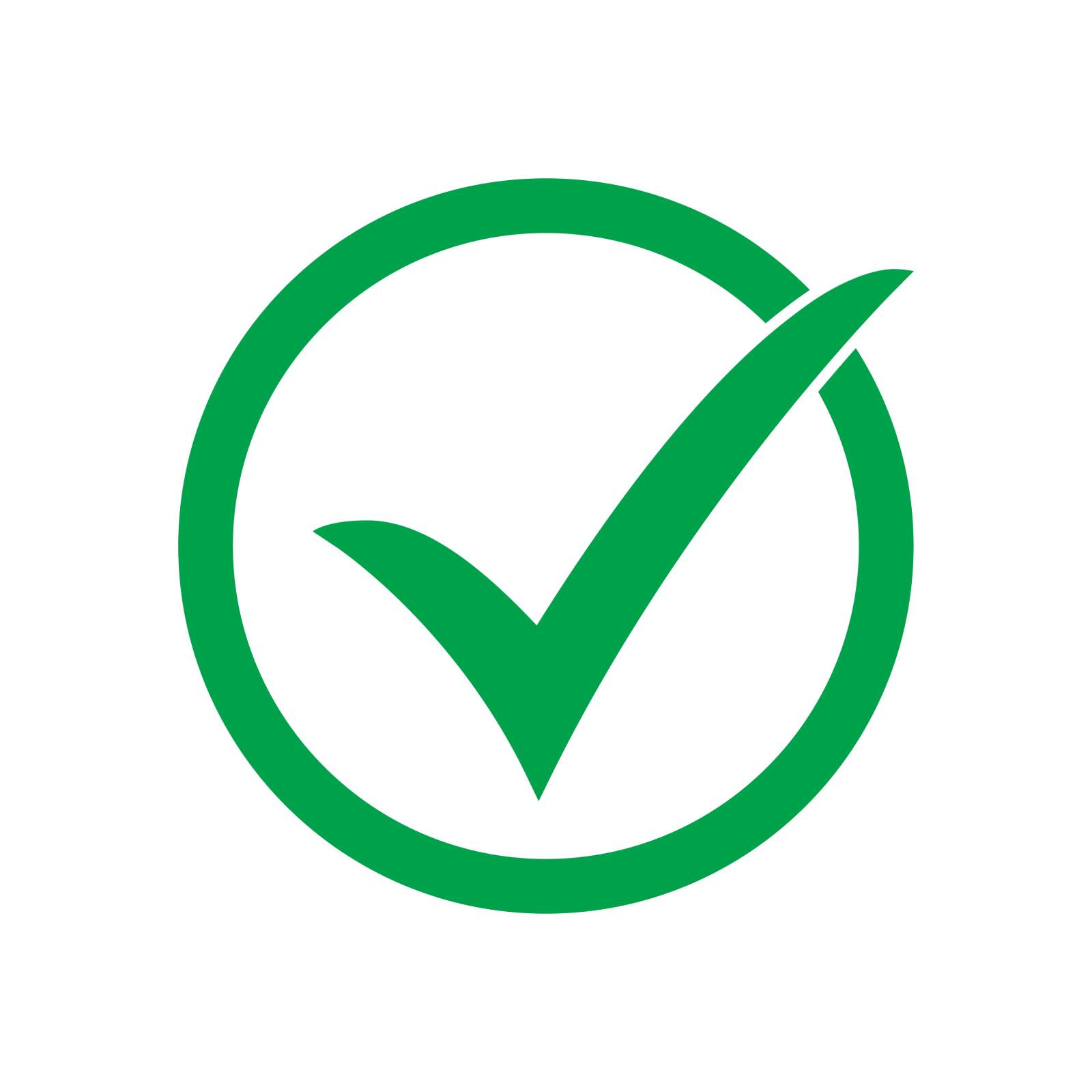 A clearly labelled P.E. kit in a Dairy Meadow bag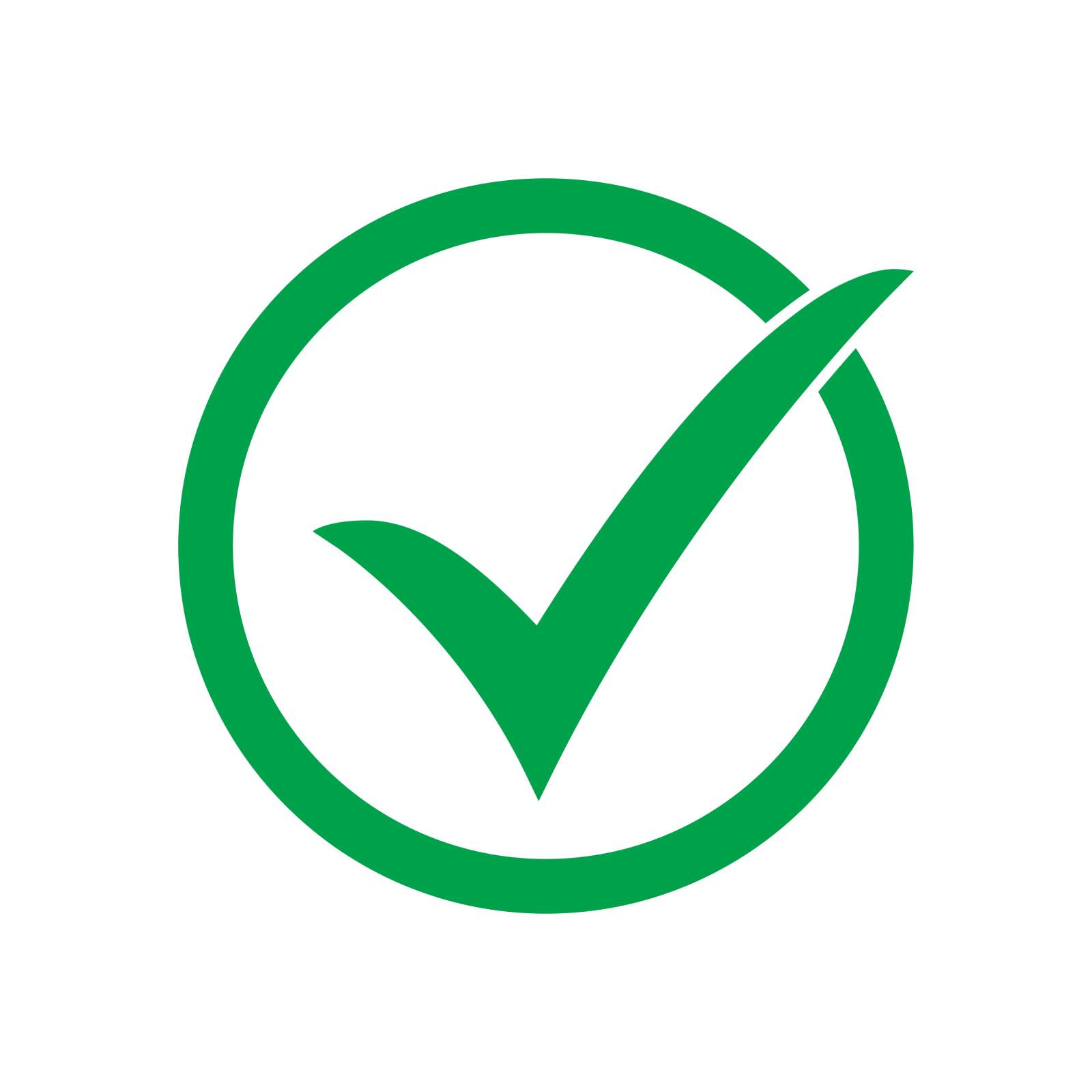 Spare clothes (non-uniform) in a plastic bag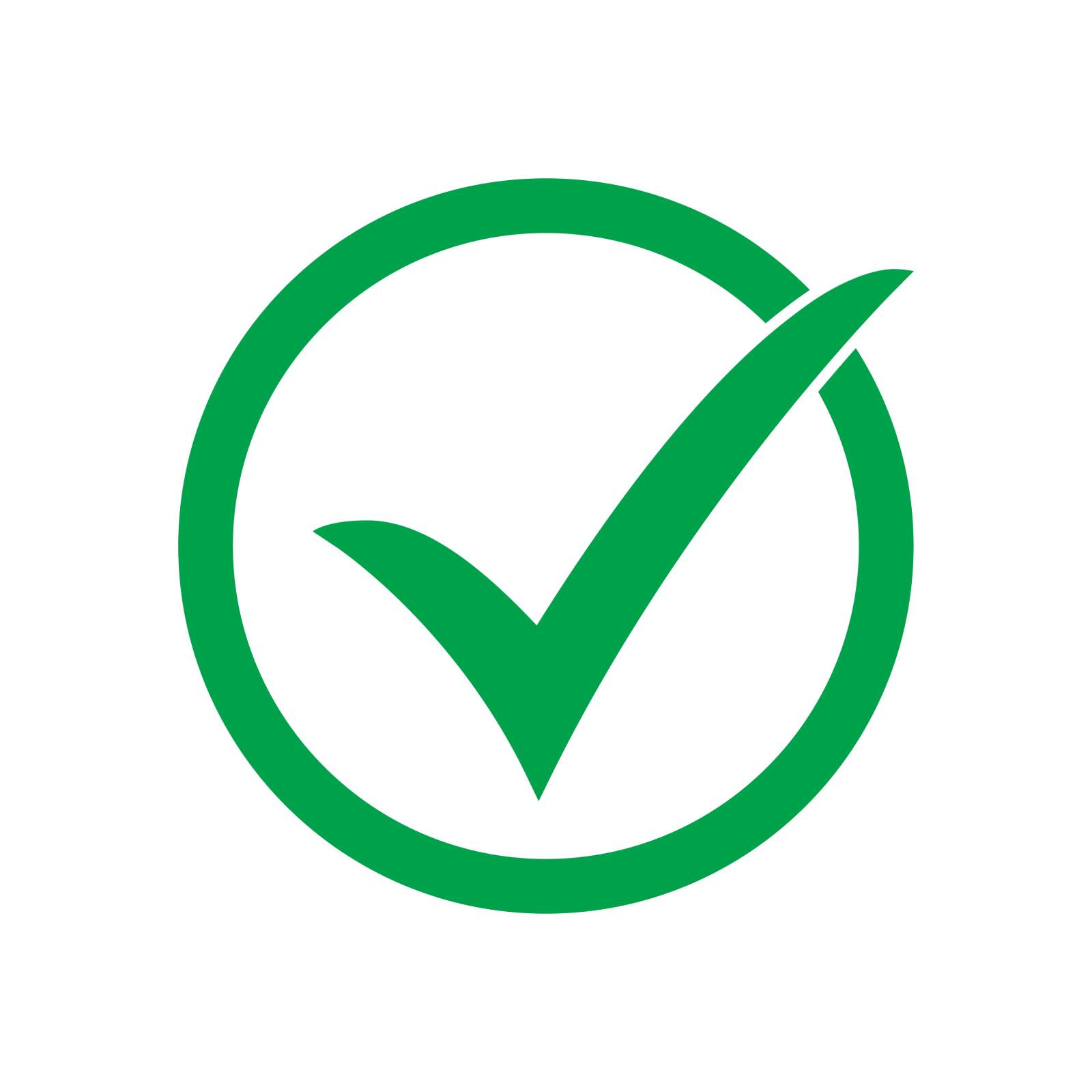 Clearly labelled wellington boots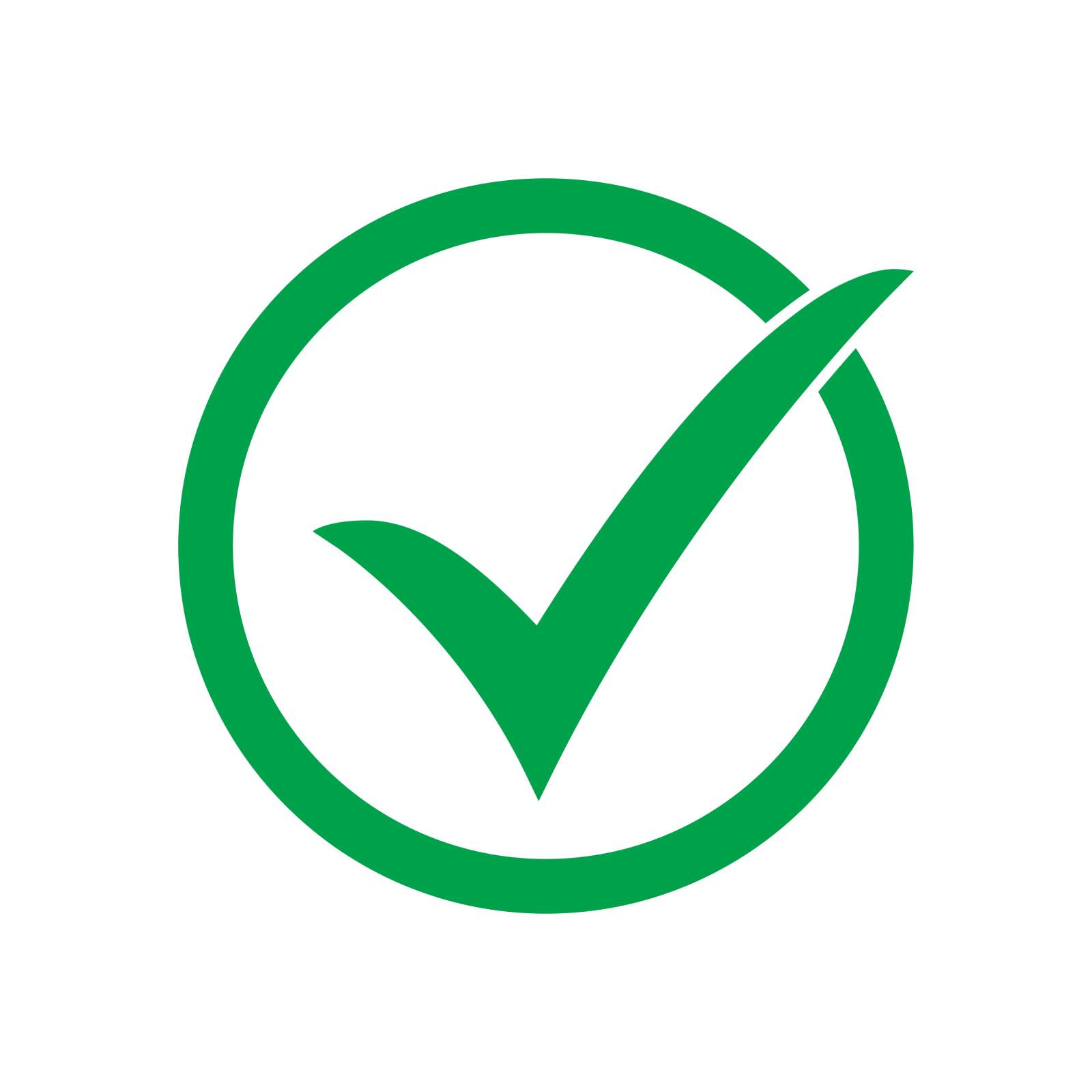 A completed emergency contact sheet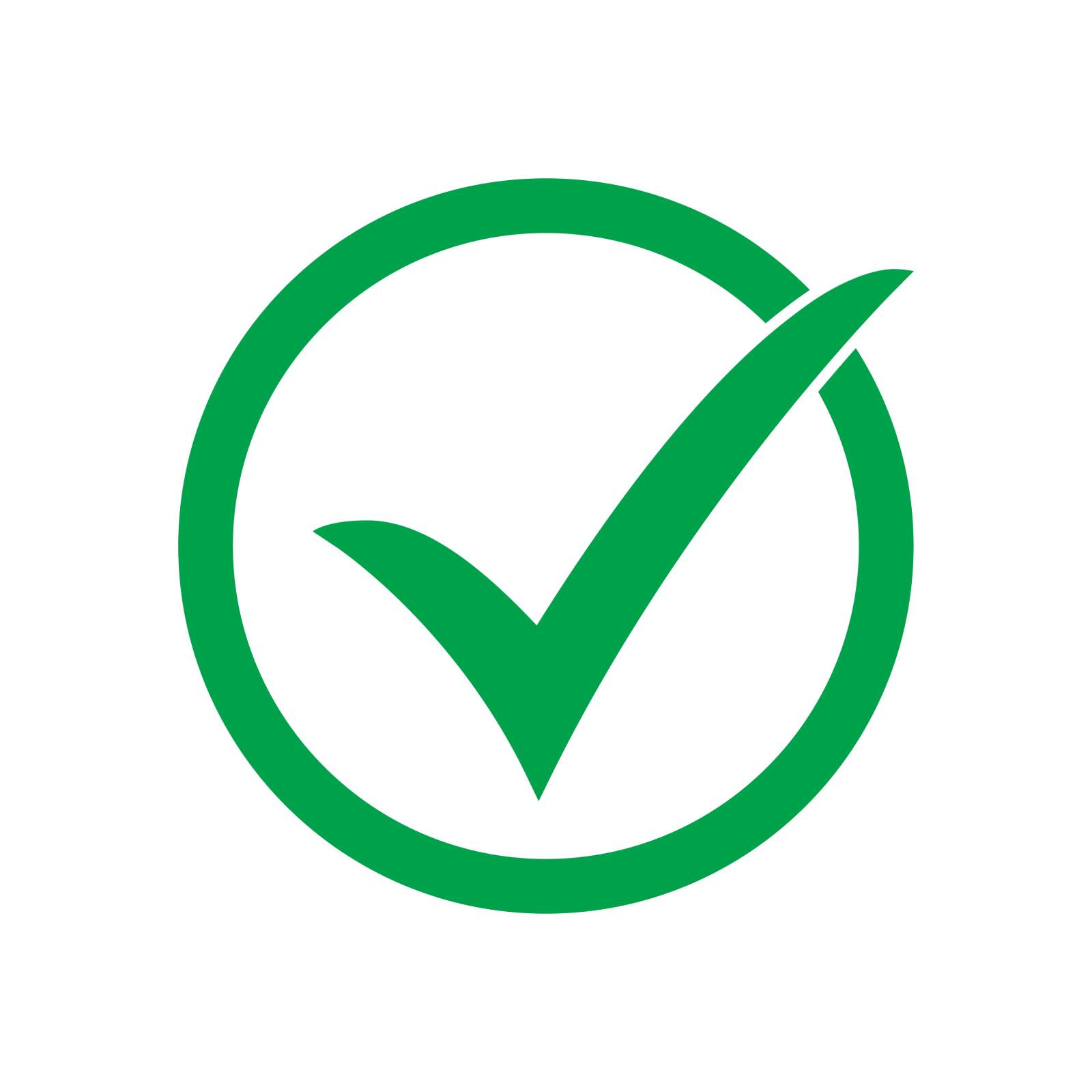 A lunch box – only if you are not having school dinners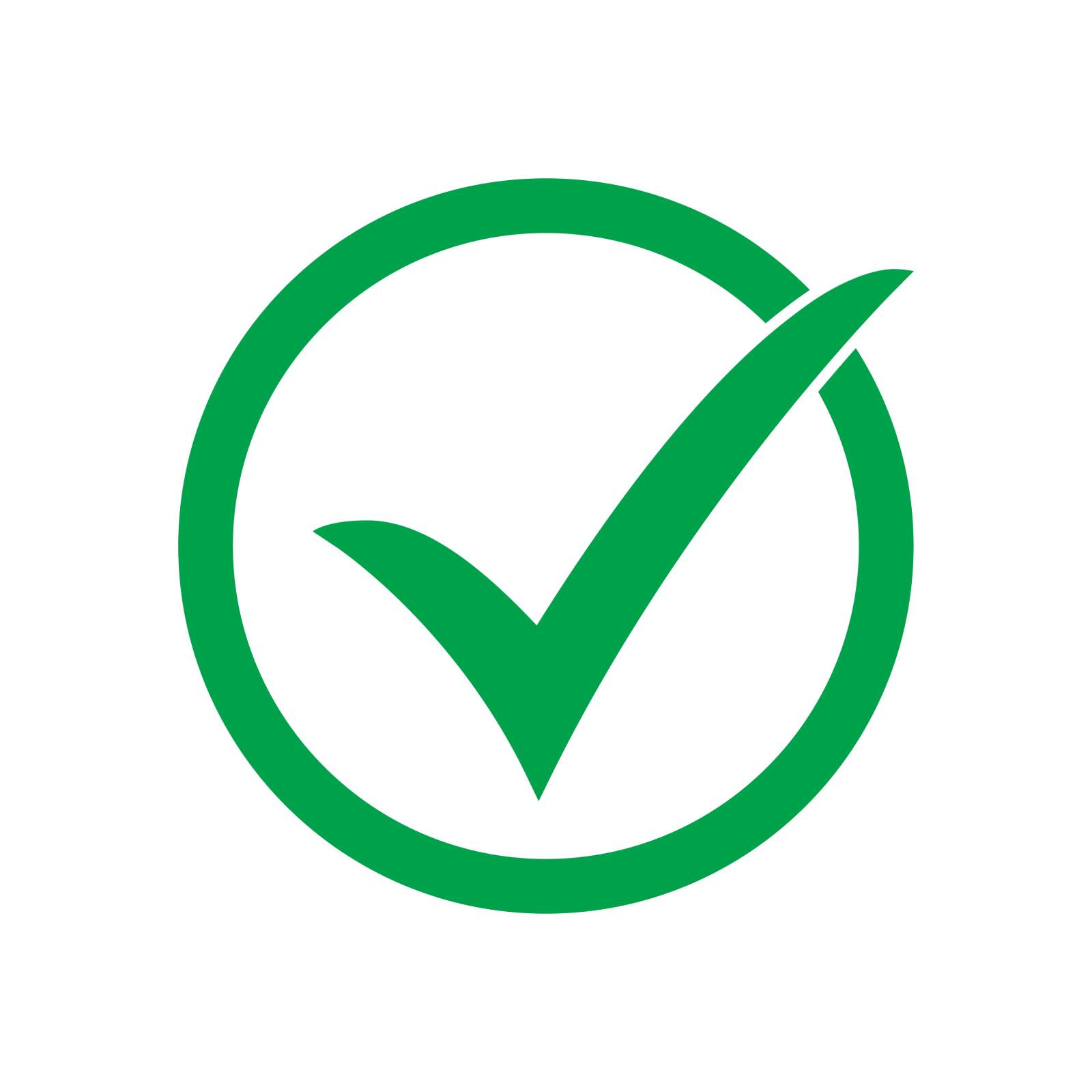 Make sure you have informed the school of any allergies or medical conditions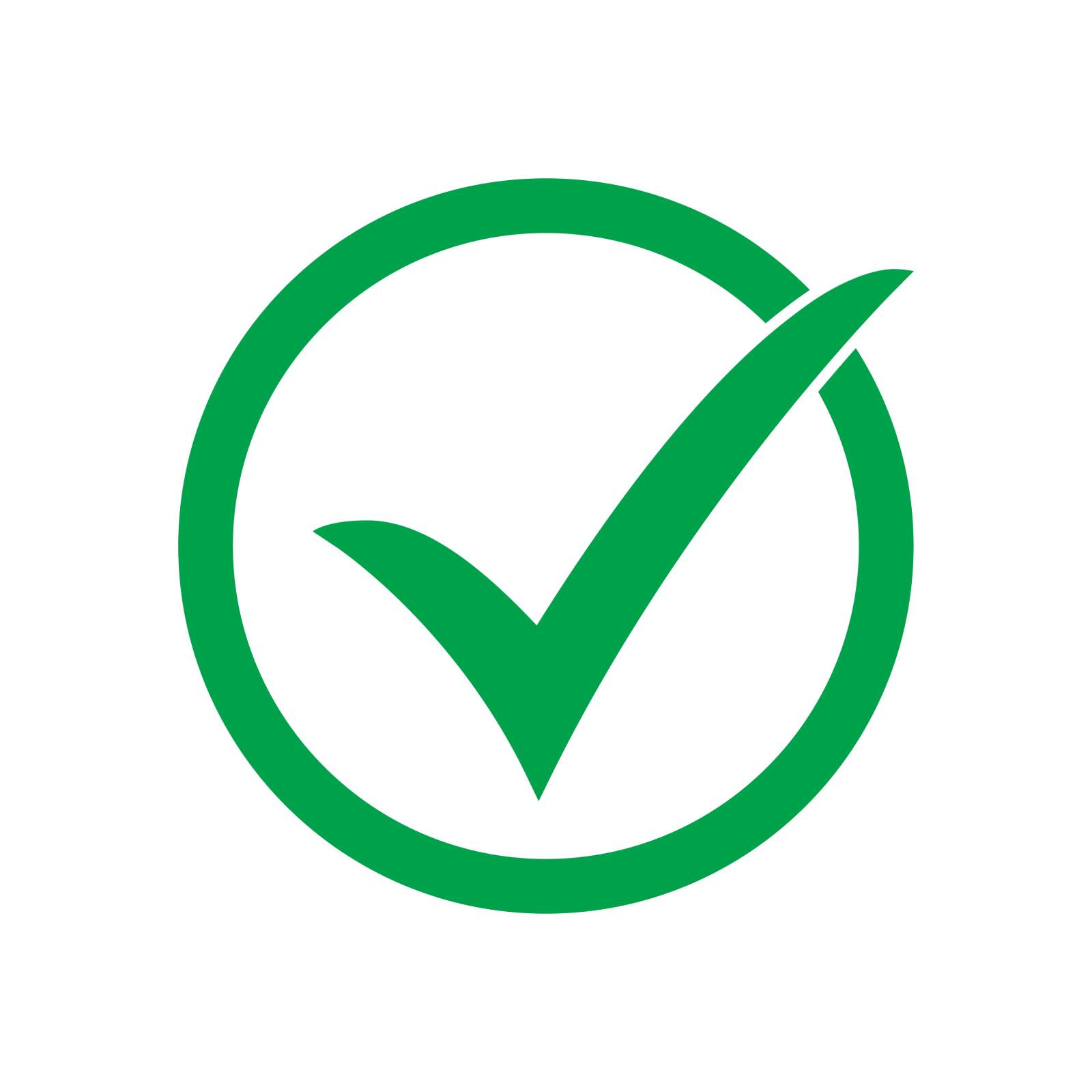 ---
If you have any further questions, please contact the school office team who will be able to help you.
They can be contacted by phone on 020 8571 7925 or by email, office@dairy-meadow.ealing.sch.uk
---